YOU ALWAYS THOUGHT YOU'D HAVE A PLAN FOR HOW TO TEACH YOUR KID ABOUT MONEY, BUT THE NEED HIT YOU SOONER THAN YOU EXPECTED.
Parents of younger children, take note: they grow like brainy weeds sponging up all the resources − food, money, time, etc.
But your favorite chocolate and mental bandwidth aren't the only things they soak up.
YOUR CHILD GETS A DOSE OF MONEY EDUCATION EVERY DAY, WHETHER YOU LIKE THE CONTENT OR NOT.
In just the course of a week they might overhear:
A money argument between you and your spouse
The robotically repeated mantra (*cue internal eye roll*), "Money doesn't grow on trees"…even though you and every other person SWORE you'd never say that to your children
That they can get that new XXX on the TV commercial for 5 easy payments of $9.95, + plus a free additional one for just handling & shipping (which happens to be the cost of the product itself)
That so-and-so's mother just bought their son a remote-controlled drone because he got good grades
AND IT'S NOT LIKE THE SCHOOL SYSTEM HAS YOUR BACK ON THIS ONE, MAMA BEAR.
I'm about to unmask the sexy lie about money education requirements in public schools. Because there's some misinformation circulating in the digital nooks and crannies of the interweb.
Everyone's preaching about how stupid it is that there's no financial education being taught in schools.
It's a sexy sound bite, right?
I mean, someone has got to be blamed for why American teens rank below countries like Poland, China, and Estonia on financial literacy tests (I mean, for realz??).

I READ UP ON WHAT'S REALLY GOING ON WITH MONEY TALK IN OUR SCHOOLS (YEP, I'M A NERDY FACT-CHECKER LIKE THAT). IT'S NOT PRETTY.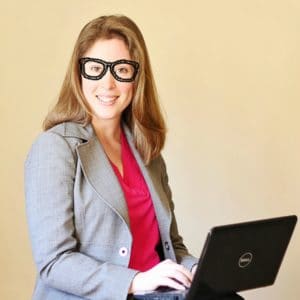 At first, I was surprised + super-stoked to see that not only do 21 states have mandatory financial course requirements, but that my own state, Texas, was one of them.
Money in the house!!!
Except then I ran across this statistic from the National Endowment for Financial Education's study, Teachers' Background & Capacity to Teach Personal Finance:
"Only 11.6% of K-12 teachers had taken a workshop on teaching personal finance…In fact, over 60% of teachers and prospective teachers said they do not feel qualified to teach their state's financial education standards. And teacher education faculty members in those states were no more familiar with state financial education standards than K-12 teachers themselves."
[I couldn't help but bold that statistic after I had 30 seconds or so to lift my bottom jaw back up from the floor.]
Ummm….
At that rate, your child is more likely to stumble upon an actual shark in the bathtub during Shark Week than to stumble into a financially literate life*.
*maybe a slight exaggeration
DO YOU REALLY WANT YOUR CHILD'S MONEY EDUCATION LEFT UP TO TEACHERS WHO − THROUGH THEIR OWN ADMISSION − HAVE NO CLUE WHAT THEY'RE DOING?
I think not.
So we're kinda back to decimal point-one. You know, where there's no financial education being taught in schools, and you aren't quite sure where to start with it all.
Except here you are, reading the About Page of a person who looooovvvveees this topic.
HERE'S THE THING. NOT ONLY DO I FEEL QUALIFIED TO TEACH YOUR CHILD THE BASICS + BEYOND ABOUT MONEY (IT'S MORE THAN A FEELING; I'M A CERTIFIED FINANCIAL EDUCATION INSTRUCTOR), BUT I DARN WELL LOVE THE SUBJECT.
You don't want your child getting to the bleak points of hundreds of people I've spoken and worked with over the years:
Like the woman who quit her day job to pursue her photography passion…with no backup plan or awareness of how hard starting up a small business can be. She literally was deciding between health insurance and keeping food on the table, and feels she can't start a full-time job again because her wages would be "immediately garnished" to pay for the $100,000 of debt she's in.
And the man I worked with who is $160,000 in debt and lost his job in the recession. The merry-go-round of paycheck –> pay debt –> pay bills –> scrape by–> paycheck literally just stopped on him. And it wasn't that fun of a ride to begin with.
I've listened to the story of a mother who, almost at the age of 50, is still paying for her past credit mistakes and desperately wants her own son to not make the same mistakes she did.
Quite frankly, there are stories all over the internet of people trying to duct tape over their money mistakes they've made.
The frustrating thing is that someone like me did not get to these people to teach them about money before they made these mistakes. You know, while they were young and just learning how to deal with the green stuff while the money training wheels were still on.
YOU EVER HEAR THE SAYING THAT AN OUNCE OF PREVENTION IS WORTH A POUND OF CURE? LET'S PUT AN ACTUAL MONETARY VALUE ON THAT FOR YOUR CHILD.
In the case of your child, an ounce of money education-prevention could be worth $26,736, or $59,496, or fill in the blank of future lifetime debt-interest-payments-turned savings instead.
After working in the personal finance realm with my blog, FrugalConfessions.com, for over 7 years now, I've decided to prevent money woes at the source.
The source? It's your child before they're exposed to having to make those really harsh and complicated decisions around money as an adult.
The kinds of decisions where the mortgage payment depends on it.
I CREATED MONEY PRODIGY TO CLOSE THE MONEY EDUCATION GAP, ONE KID AT A TIME. AND I'M ON A 36,715 COMPOUND IMPACT MISSION.

You've heard of compound interest, right? The idea that money grows money all by itself if given time untouched in an interest-rich environment?
Einstein's 8th wonder of the world is something I'm going to use in my own favor with something I'm calling My 36,715 Compound Impact Mission.
I've set out to change the money lives of 36,715 kids. Whether through an online activity, a video, a classroom simulation, etc.
Why is that the precise number I've chosen?
Well, I'm a numbers gal (didn't you notice?), and with the current US population growth rate, if I manage to change the money futures of 36,715 kids, then that means by 2100 I will have touched the money lives of 100,001 people. (For the record, that will make me 118, so really it's a legacy thing I'm trying to accomplish).
At least one of those students? Will be my own son, Conner.
And when it comes to my kid or yours, boring worksheets distinguishing one coin type from another is just not going to cut it.
I WANT YOU TO SAY THIS OUT LOUD. "I PROMISE TO NOT CALL COIN ADDITION + SUBTRACTION WORKSHEETS A MONEY EDUCATION FOR MY CHILD."
Let's face it, that type of learning will shut your child down faster than someone rounding page 2 of a 15-page insurance policy (*snooze fest*).
Not only that, but when your child gets thrust into a "real world" money situation every adult is faced with, they'll react with a knee-jerk like 3/4 of the American population, instead of instinctually thinking through better solutions with more favorable long-term effects.
Being able to identify coins, plus add and subtract dollar amounts and calling that a financial education is kinda like successfully purchasing all the equipment you need for a cake − fondant, airbrushing kit, flour, sugar, eggs, etc. − and then being tasked with whipping up a three-tier masterpiece for a Cake Boss client. Oh yeah, and in under 3 hours.
It ain't gonna look pretty.
Money Prodigy takes your child where they are at right now, and introduces them to the realm of money through simulations and experiences that get to as "in real life" as possible.
It's about teaching them to fish, with the understanding that the rod costs $15.67, the lore costs $4.25, and they'll get a real return on investment (ROI) as long as they use it more than once.
WE OFFER EXPERIENTIAL MONEY LEARNING OPPS THAT MEET YOUR CHILD WHERE THEY ARE RIGHT NOW, WITH THE GOAL OF HELPING THEM ACHIEVE MONEY PRODIGY STATUS BY THE TIME THEY TOUCH A PAYCHECK FROM A JOB-JOB
No matter what your child's age right now, and no matter if they think that waitresses give them food out of the goodness of their heart (aka, Money Rookie) or they're swimming in prodigy waters and looking at the stats behind their first investment property, we're aiming to whip them into a Money Prodigy before they hit 18 and leave the nest.
And certainly before they're 30 and still sleeping on your couch (prevention, anyone?).
I'M SO HAPPY TO DIGI-MEET YOU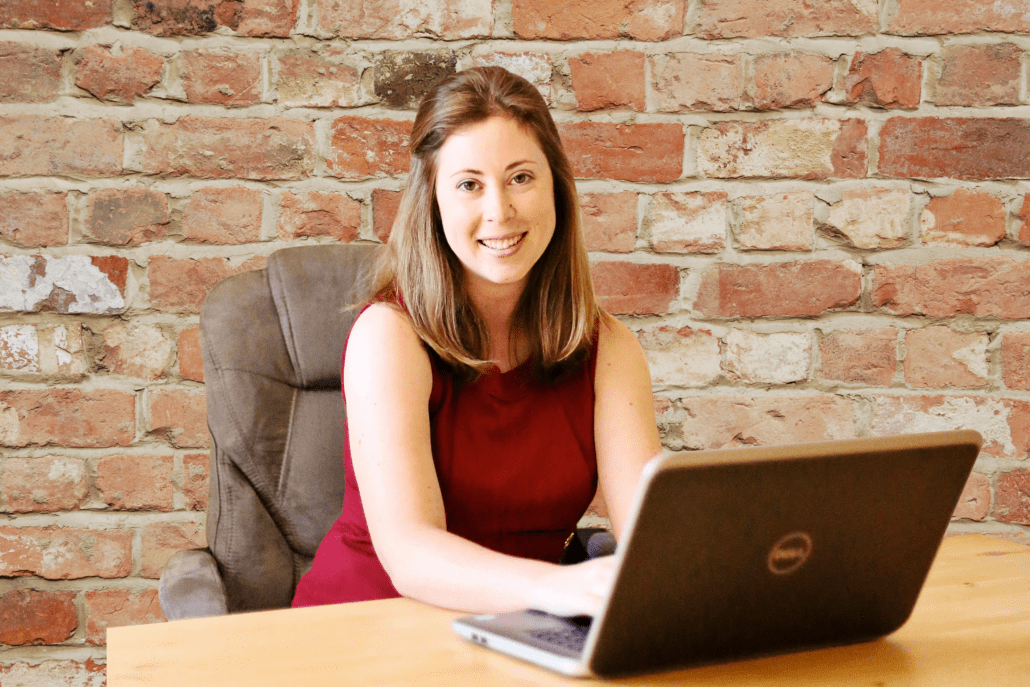 A bit about myself. I grew up in Amish Country, PA (born and raised on a dairy farm).
Nope, I'm not Amish (that's generally the first question I get asked).
As a child, I witnessed both sets of my parents go through bankruptcy.
It did not happen all at once, but the signs were always popping up.
There was the dodging of creditor phone calls, and the pile up of mail—mostly foreclosure notices and Ed McMahon promises—a few feet high on our breakfast bar.
The amount of stress was palpable, and fear is how money decisions were made.
Thanks to this situation + my own natural inclination towards money management, my focus became preventing this sort of catastrophe from happening to others. And I accomplish this by filling in the sorely needed money education gap as early as possible.
For me, it's personal.
That's why I went through the training, after 8 years of personal finance blogging with the Houston Chronicle + my site, FrugalConfessions.com, to become a Certified Financial Education Instructor.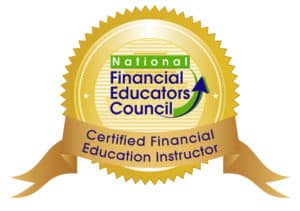 Cute badge, eh?
I want your child to understand money more than I did growing up so that they don't see it as some evil, dirty thing that makes people angry, stressed, and scared.
In fact, everything I offer on this site I'm building for my own 11-month old son to take one day.
YOU CAN FIND MY MONEY WORK FEATURED IN
The Houston Chronicle
Lifehacker
ABC 13
Fox 26
Woman's Day Magazine
In addition to this, I've studied at the London School of Economics for a semester while interning at Parliament (go Welsh Plaid Cymru Party!!), studied abroad in Japan (where I met my husband), and graduated summa cum laude from Washington College back when Napster and AOL Instant Messenger were in their heydays.
And if you take the way, way back machine of my life, I was a gifted student in Middle School-turned tutor in high school for English as a Second Language children. My work then took me to a summer job as a substitute teacher's assistant for special needs children at the CCIU.
But the actual proof of my money prowess? It's in the s'mores pudding.
Not only have my husband and I collectively paid off $59,496 worth of debt 11 years earlier than our creditors wanted us to (back in September 2010), but we've managed to have our money work so well for us that we're in the Lifestyle Design phase.
In February of 2013 I was able to quit my day job and work on my passion — Frugal Confessions, LLC — full time. Now that I'm a Mom of an 11-month old, this has meant getting to be a WAHM (work at home Mom).
Being able to raise my son while working my dream job is about as good as it can get.
And I want your child to have these same kinds of choices when they're my age (actually, they can get here even earlier with this leg up you're about to provide them. Good job, Mama Bear!).
I want your child to understand that money is a tool. I want them to know how to use that tool.
And I want to open the lines of communication between you and your child about money so that if the times do get tough — and let's face it, they do at some point in most people's lives — there is context and common ground to fall back on.
P.S. You protect your child from sooooo much. Mosquitoes, sunburn, and digi-bullies to name a few. Don't forget to protect them from the number one thing that could determine their future by getting them a solid education in money management.