Need easy and cheap ways to display market day products and decorate your stall? Check out these simple market day stall ideas.
Do you have kid(dos) getting ready for a market day, school entrepreneur day, or Treps day at school?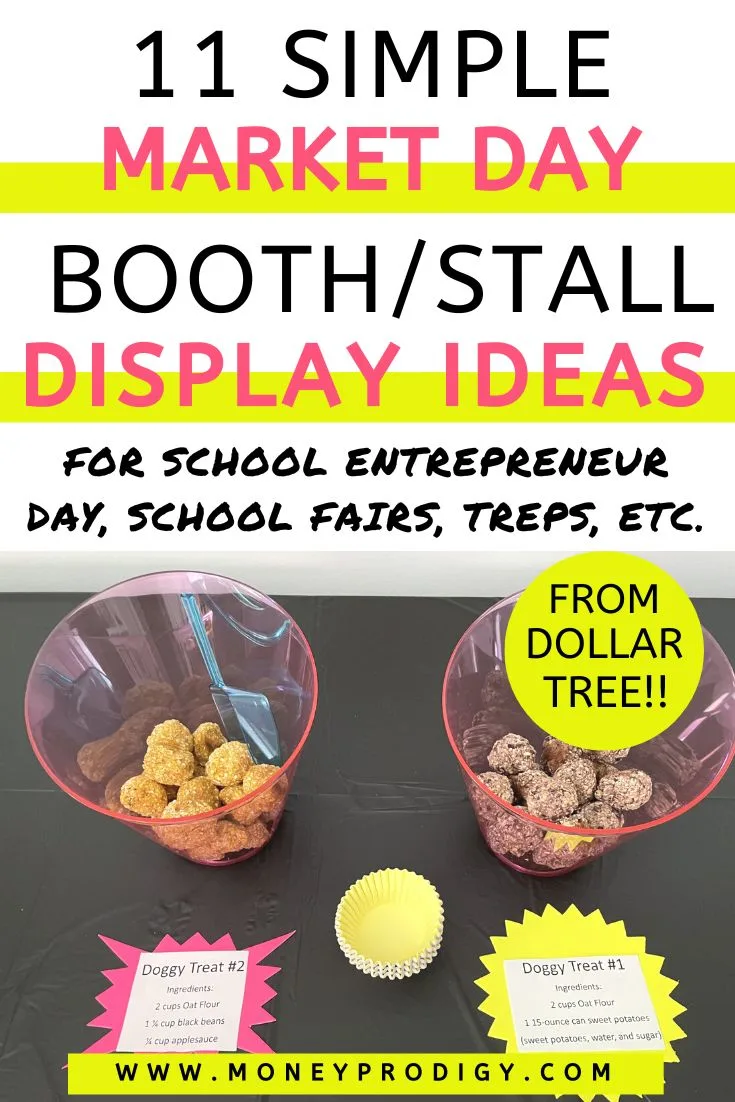 Then you're likely trying to think through market day display ideas for their product.
How are you supposed to decorate the market day booth, and make people want to stop by?
By using what I'm going to call functional display decorations – things that draw attention, AND that help tell the story of why someone should purchase your product.
Simple Market Day Stall Ideas
Check out these simple and cheap market day stall ideas – all from things sourced at the Dollar Tree.
Meaning most of these Market Day stall ideas are just $1.25.
For real!
1. Use Callout Neon Signs to Highlight Product Benefits
You need to draw people to your booth or stall in order to sell products at Market Day.
And not only that, but people need to pretty immediately understand the benefit to their lives if they were to buy your product.
That's why I love these Callout neon signs (they're called Neon Starbursts) I found in the poster section of my Dollar Tree.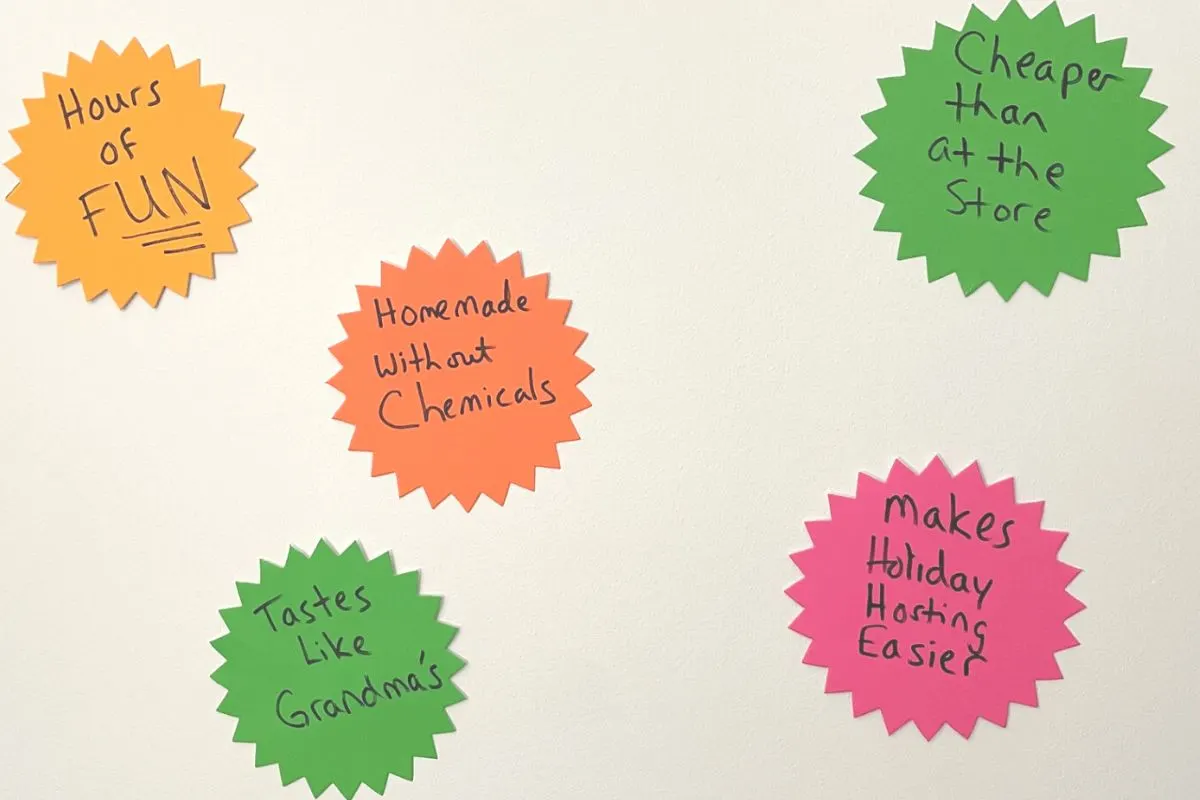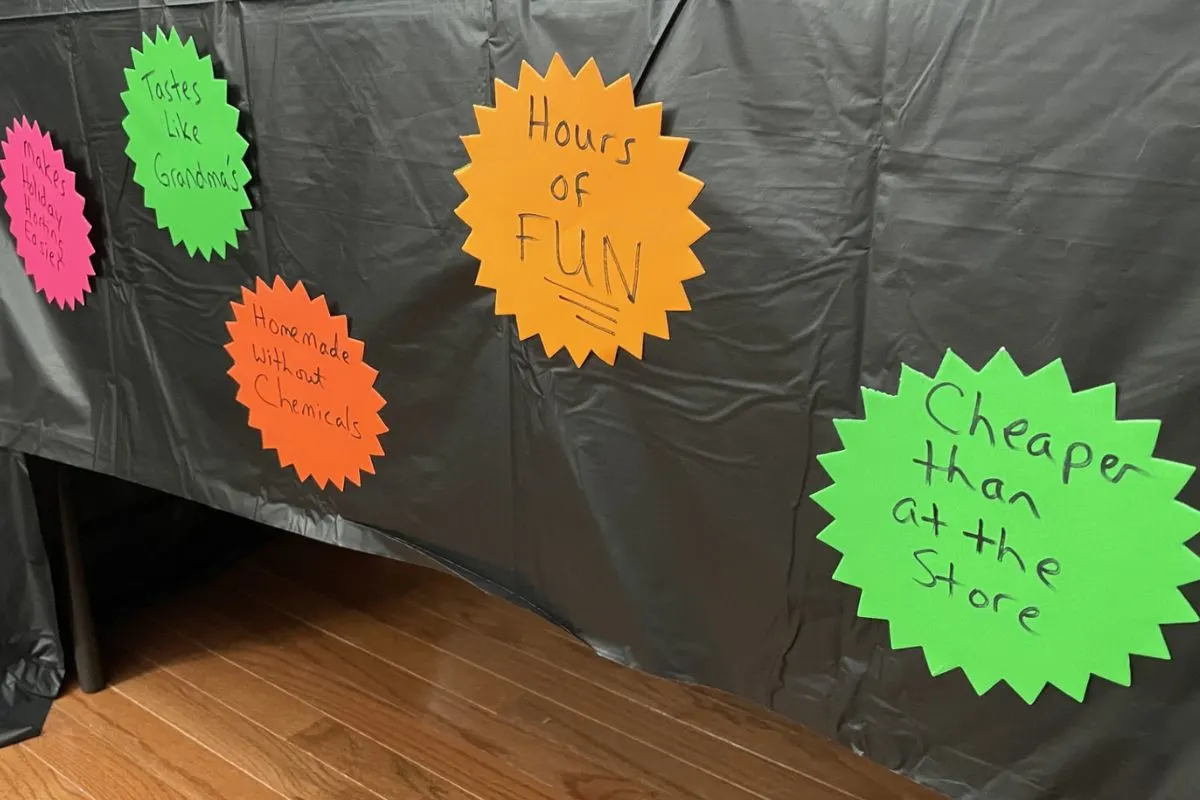 Take 10-15 minutes to brainstorm all of the benefits of your product.
Does it:
Give them something fun to do
Help them do something easier
Save them money in some way
Note: usually, it's easier to list out your product's features before detailing how those features will benefit someone. So, go ahead and list out the physical characteristics of your product, like the color, the size, the shape, the function, etc. THEN, take that list, and think of ways that this feature could benefit someone's life.
After you come up with several benefits (and maybe a few features), use a black marker to write one on each callout sign.
Tape them on the back wall or your booth (they really pop when taped to a black tablecloth!), and use them as talking points to potential customers who come to investigate further.
2. Show the Product in Action with a Short Video Display
If you have a product that does something, then take a really short video using it or of someone else using it.
Upload the video to a private YouTube playlist, set up your phone in this mobile Gaming Grip Handle found in Dollar Tree's electronic section (it props up), and play it either on a continuous loop or as people ask to see it.
3. Add a Tablecloth
The Dollar Tree has lots of colors for tablecloths in their party section, including: purple, black, pink, red, green, etc.
Choose colors that either blend well with your product and/or your customer you want to attract, OR, that make your product pop because they are practically the opposite in color.
4. Display Your Handmade Logo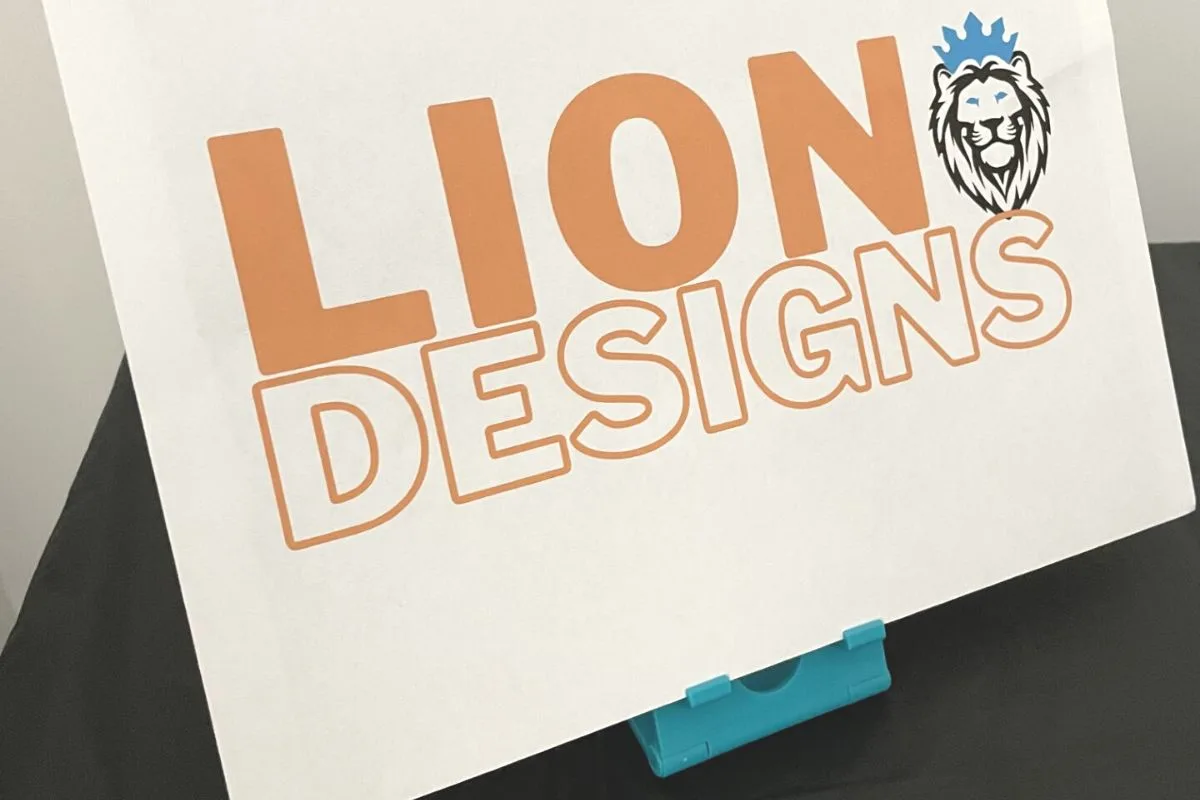 Another way to use that cell phone stand from the Dollar Tree?
Create a logo (hand drawn, or in a free design program like Canva – the picture is one I quickly made up using it). Print it out, then glue that to something sturdy.
Display your logo for everyone to see.
5. Vertical Display Holder + Free Gift
Who doesn't like a free gift?
You can offer a simple free gift with purchase that most kids love: a glow stick.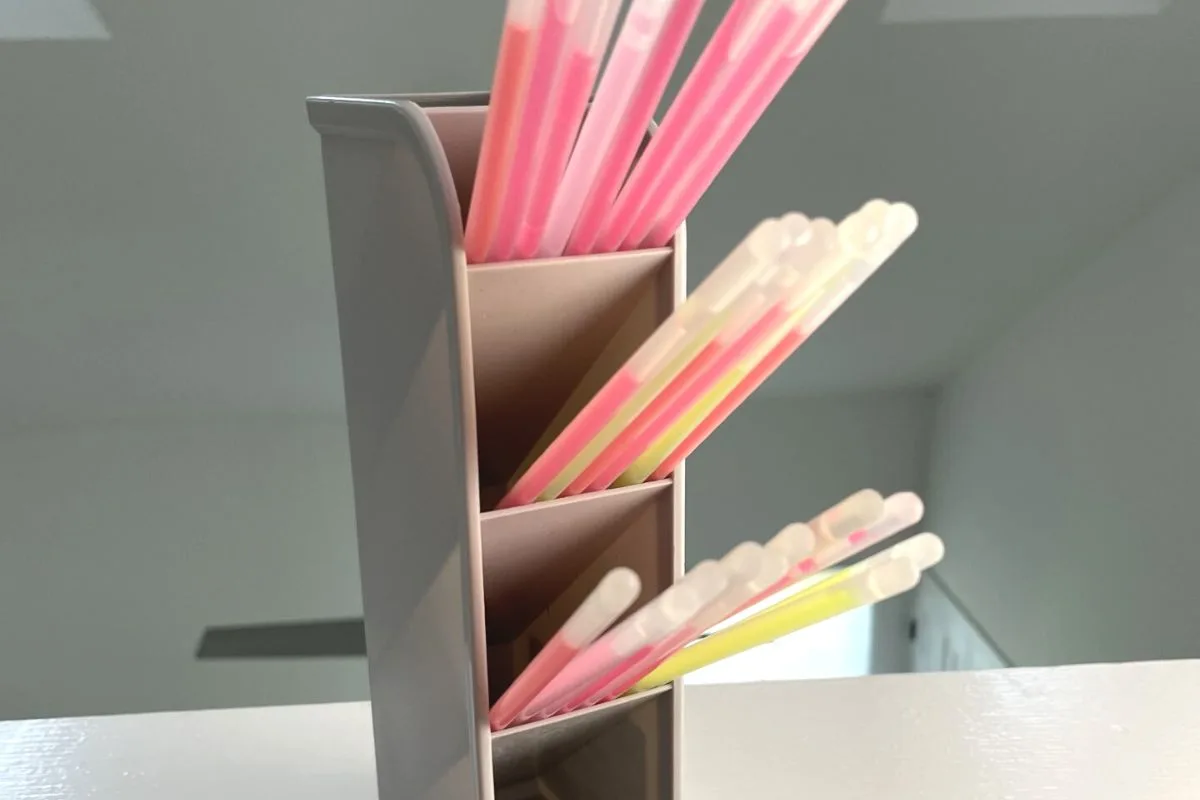 I grabbed this pencil holder from the Dollar Tree ($1.25), and a set of 12 glow bracelets from their toy section ($1.25). Fill it up with the glow sticks, and stand it vertically (or horizontally).
Put a big sign up that you're offering a free gift with each purchase, one per person.
6. Tin Bucket + Free Gift
Another free gift that's pretty inexpensive?
Display a cute tin bucket (from the Dollar Tree) filled with candy. You can get a scoop, too!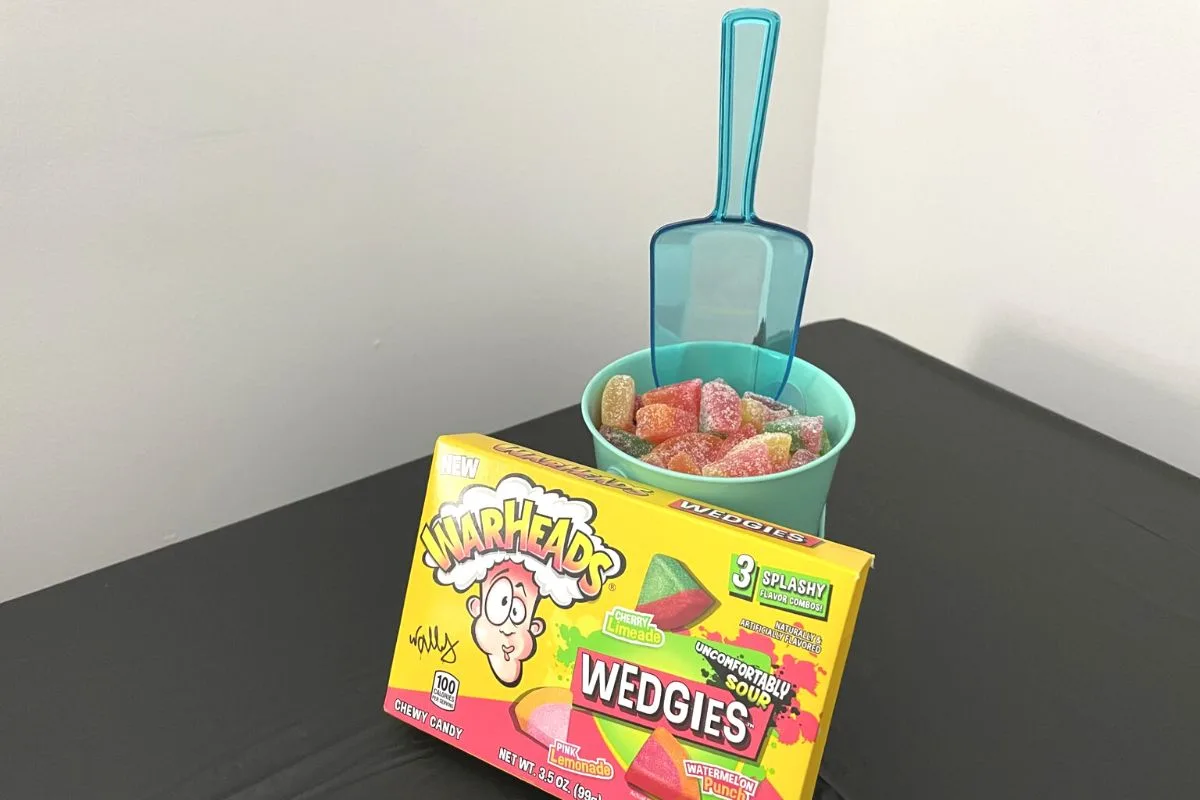 Give each customer a piece of candy with their purchase.
This will help attract customers plus gain you word-of-mouth from other excited kids who got the free candy.
7. Add Food Coloring to Water in a Vase
For bookmarks, cloth-based crafts, hair scrunchies, etc., you can use clothespins to display them with a wire wreath frame (all found in Dollar Tree's craft section).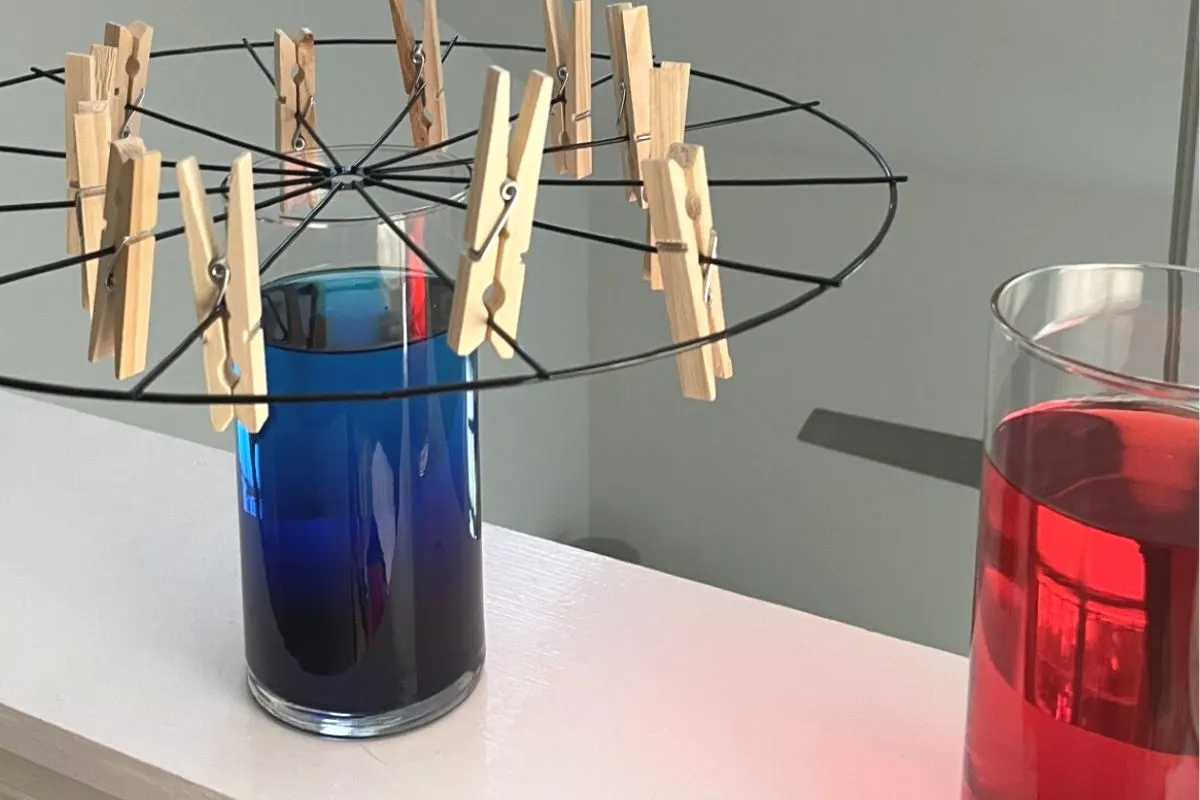 And to really draw attention to your booth or stall?
Grab three glasses from the cup section, and some food coloring from the cake decorating section. Fill each glass with water, and dye the water a different color. Then, put the wire rack on top.
8. Decorate with Cheap Calendar Images
Printing out HD images in color to decorate on the wall behind your booth can be expensive.
Here's a Dollar Tree hack: look through the calendars at the Dollar Tree for images that relate to what you're selling OR that are just stunning.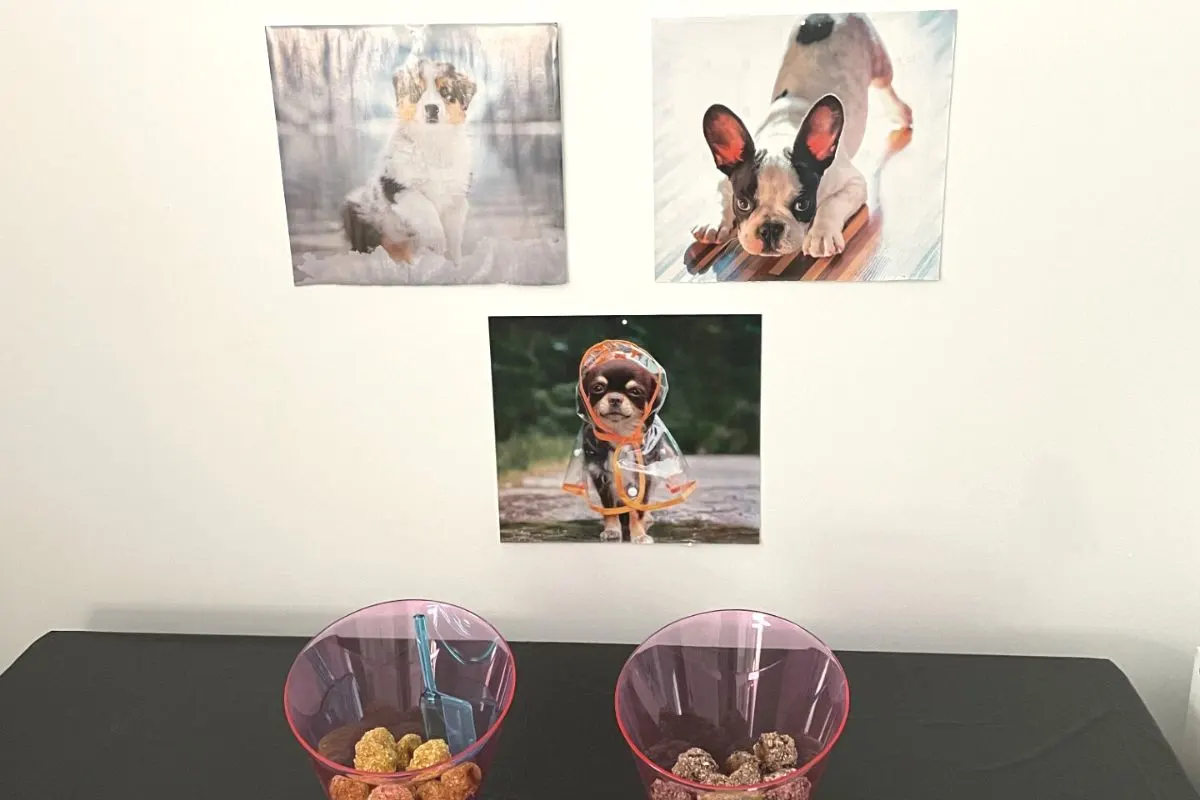 Buy one for $1.25, carefully tear out the images, and display them on the wall.
For example, I found an adorable puppy calendar dripping in cute, high-quality images of dogs for this Doggy Treat Bar set up. It added so much to my display, just for $1.25 (plus tax)!
9. Show the Product in Action and/or Benefits with a Photo Garland
Go one step further, and take pictures of you using your product, and maybe even someone else using the product before your actual Market Day.
Print out those photos (I just used my home color printer, it worked out nicely). Then, pick up a photo garland from the Dollar Tree.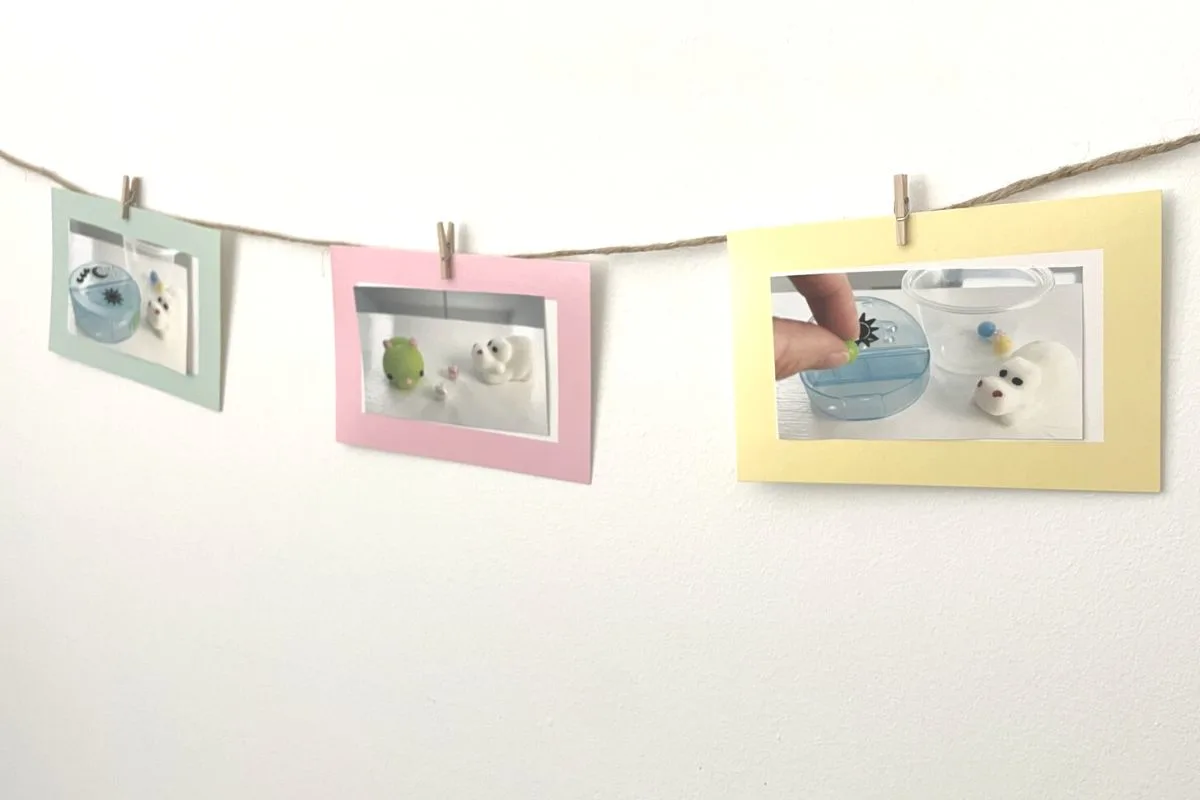 Cut the pictures to fit the photo garland, and display it behind your table.
This will help others clearly see the benefits of your product, like how fun it is, or how easy it is to use, or how cute and colorful it is – which can lead to more eyeballs on your booth, and ultimately, more sales.
10. Stencil the Package for Decoration
If you're selling something that can be packaged up ahead of time – go ahead and take care of that.
Not only will this save you time, but you can package it up in a way that it becomes part decoration for your Market Day booth.
For example, you could stencil the outside of lunch bags or paper bags in advance. Then, fill them with the product (like gourmet popcorn, or a toy, or whatever you are selling), and display them proudly on your table.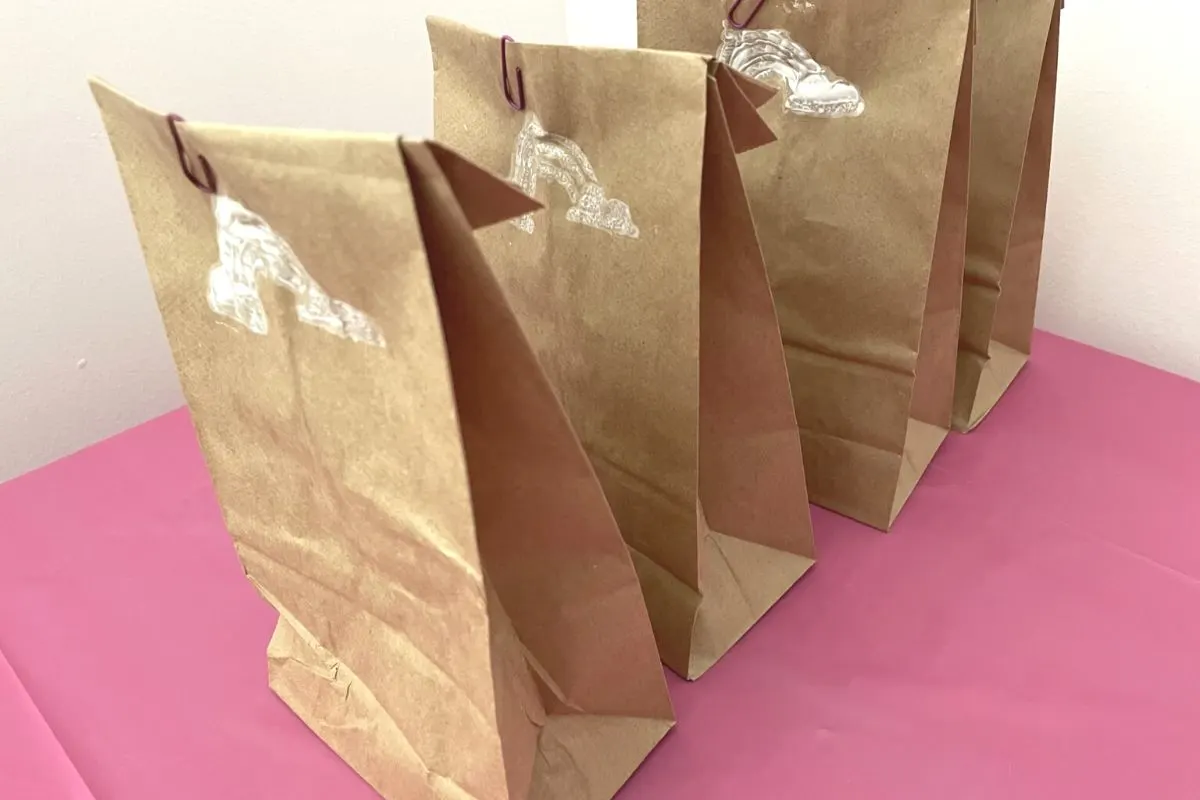 11. 1-Page Paper on How to Use the Product
You want to sell your customer on your product once they get to your booth.
Either hand draw, or use a free design program like Canva to create a one-sheet paper detailing how the product works.
You could also just list benefits and cool features it has, too.
Then, get a cell phone upright stand from Dollar Tree's electronics department, and display the information to your buyers.
Hint: you'll need something very sturdy to glue/tape it to, like a cardboard posterboard.
Inspired by all the materials available at the Dollar Tree? Go through these simple market day stall display ideas, and choose at least one you can create for yourself. And good luck on your market day!
The following two tabs change content below.
Amanda L. Grossman is a writer and Certified Financial Education Instructor, a 2017 Plutus Foundation Grant Recipient, and founder of Money Prodigy. Her money work has been featured on Experian, GoBankingRates, PT Money, CA.gov, Rockstar Finance, the Houston Chronicle, and Colonial Life. Amanda is the founder and CEO of Frugal Confessions, LLC.
Read more here
.
Latest posts by Amanda L. Grossman (see all)