I've taken the time to list out the best apps to teach kids to count money, including coin identification apps, free counting money games, and more.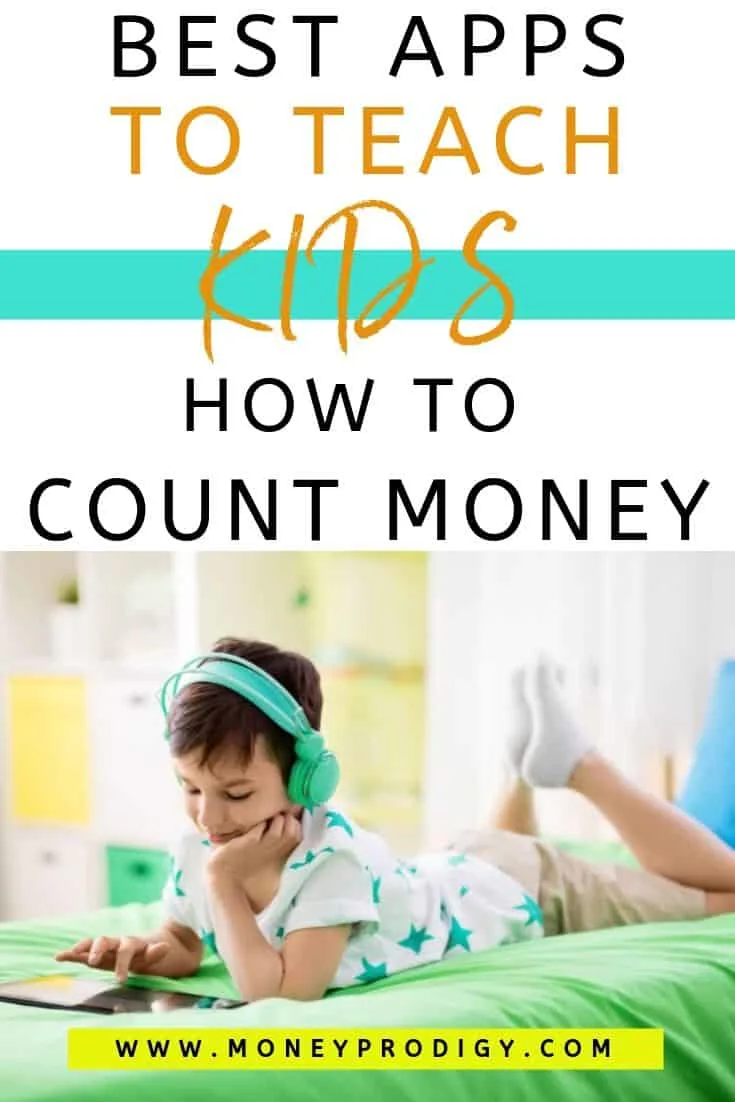 Your child will be doing all kinds of money things in the years to come – such as fundraising, manning the school store, making their own store transactions, making change as a cashier job at their first job, etc.
And being able to count money? Well, it's one of the most basic, first things a child needs to learn when it comes to any type of money management.
Not to mention, it's on many core curriculum standards across the U.S.
What are the best apps to teach kids to count money?
I've scoured the web and tried many a count money app out, and I'm going to list them below.
But first, I'd like to say that I'm a bit old school when it comes to actually getting money into your child's hands instead of them playing on apps.
Because of this, I believe that having them use count money apps IN ADDITION TO physically handling the real stuff can really help getting them comfortable with managing money.
In fact, it's part of the strategy for how to teach kids to count money.
How Do I Teach My Child to Count Money?
When teaching your child to count money, you've got to cover the basics.
First, they need to understand that money comes in coins and bills.
Then, they need to be able to identify each type of bill and coin (nickel vs. dime vs. dollar bill, etc.).
Next, they need to understand that these metals and papers have actual value in everyday life, and what value to assign to each.
Finally, they need to be able to do things like make store transactions and make change with real money.
There are several different methods you can use – and a combination is probably best, because you might not know what works best without trying things out – to teach your child to count money.
In fact, I definitely recommend getting off the math money apps and venturing out into the realm of actual, physical money handling for your child.
Because physically handling money is one way to build up their money confidence.
Let's briefly list out each of them:
Let's check out the best apps to teach kids to count money, because that's why you came here!
Best Count Money Apps for Kids
Let's get into some of the best count money apps your kids can play to learn counting while in the car, at home, or anywhere else!
Tip: I'm really into your child physically handling money. SO, if they're using these apps at home, break out your change jar and have them count out the amounts to correspond with what they're doing on the screen, or to identify the coins in real life that they're using with the app. It'll help connect virtual with reality! Here's more info on teaching preschoolers about money, and how to teach kids about money.
#1: Coin Identifier by Picture App – Coin Identification
Did you know that there are apps out there that identify coins by taking a picture? They're mostly used by people who collect coins. I'm including this coin identifier app – Coinoscope, which is available for free for both iOS and Android – because getting your child interested in coins can really make them open their eyes to the value of money.
Enthusiastic learners are the best! Also, this is a great way to get your kids physically handling money while also using an app to enhance the overall experience. Think about taking them on walks with a mission to keep their eyes pealed for spare change, then let them snap a photo of the coin they find and see if anything pops up for it!
Coin "treasure walks" are a hit.
MathGames.com has several free apps and coin identification games that will help teach your child the names and values of their coins. Specifically, you'll want to check out Name and Values I & II.
What I like about these is that they use actual photos of coins in the game; some of the other apps use cartoon-looking versions of coins.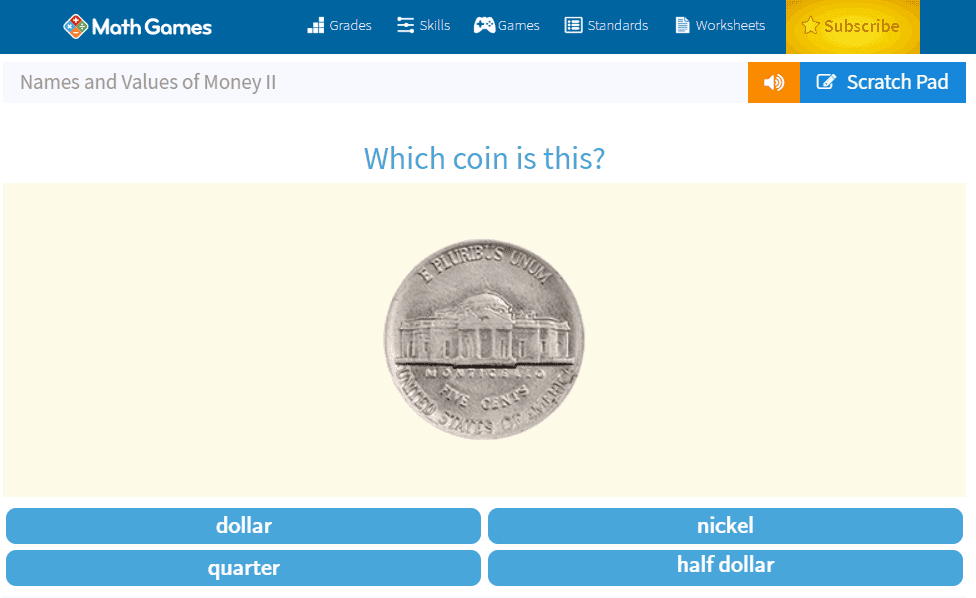 An App that is centered around teaching children to identify the various coins is ABCYA's Learning Coins app.
It goes through each of the coins, and tells our child various facts about them, such as that there's 100 pennies in a dollar, and it has Abraham Lincoln on it, and it can be written in several different ways.
#2: Counting Money and Coins App – Coin Counting
Counting Coins is a simple, free app for kids aged 4 and older that teaches how to count coins. Your child is given different combinations of coins, and is asked to match the value using a different combination of coins. They'll also be asked to fill in the value of coins shown on the screen, as well as to use coins to show an amount that's given.
Peter Pig's Money Counter is a super cute, free game all around teaching your child how to identify and count their coins. Designed for kids aged 4-7 years, your child can earn virtual money by giving the correct answers. Correct answers are They can use this "money" to deck out their piggy with accessories, or to save. Lessons are built into the game, and they'll periodically pop up.
ABCYA's Counting Money App allows you to choose from 3 different levels (up to $0.99, up to $10, and up to $100), and then a beginner or expert status within each level. For each 10 fish your child collects – which they get from answering a coin value question with the correct amount of money they've dragged into the box – they get to advance to the next level.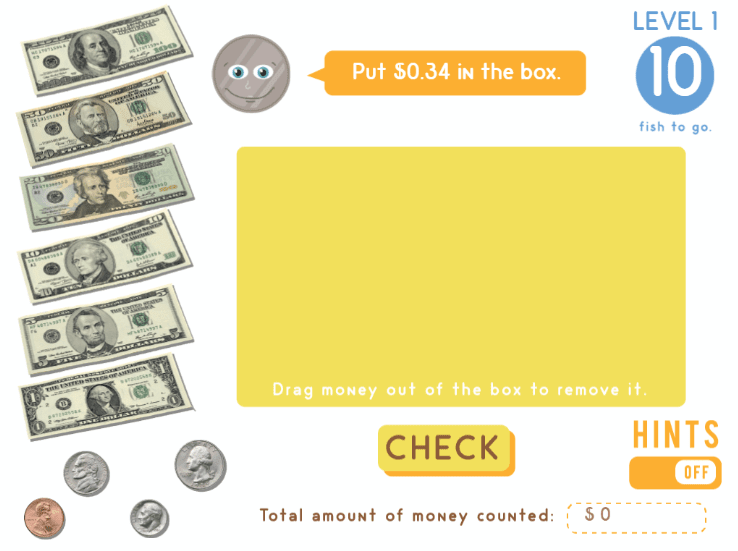 ABCYA's Money Bingo is a fun way for your child to learn money recognition. You can select from one of 8 bingo cards (each with different coins and bills on them, depending on where your child is at with their coin recognition), and you can also select a grid size for the bingo card itself. Your child then counts up the money shown on the righthand sidebar, and clicks on the corresponding bingo spot until they get Bingo.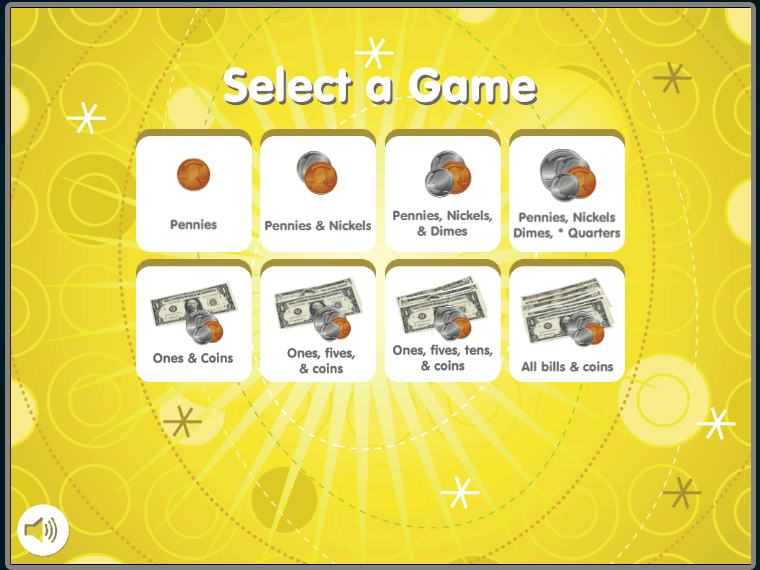 Mr. Nussbaum's Lunch Lady game is a pretty fun way for your child to work on making change. Your child is in charge of getting a class of students through the lunch line – by adding up the cost of each student's items – before the next crowd of kids come through.
#3: Money Math Counting Coins App – Math Money App
Splash Math for 2nd Grade is a free app for both parents and teachers. I've included this in the math money app section because they have both math AND money activities for kids.
In the money section, they've got a money track that will help your kids learn to count coins:
Penny, Nickels, and Dimes
Value of coins
Counting money
The half dollar and quarter
Counting quarters
Comparing amounts
Making amounts
Subtracting and adding money
Making change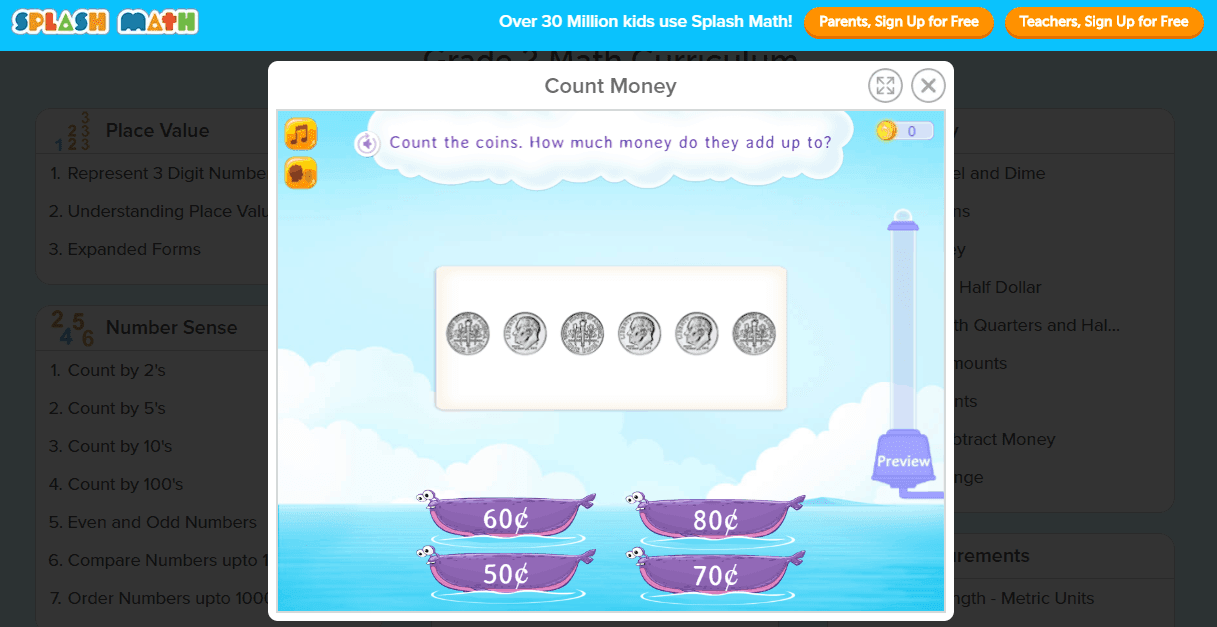 Cash Out is a game that has your child making change. A customer comes to buy a product, they hand over a dollar bill or $5, or whatever, and your child must give them back the correct change.
Fun Money Games for Kids that Teach Counting Coins
One thing that kids find fascinating is the cash register. I've got an entire article on the best cash registers for kids, but would like to discuss here some of the best cash register apps that can turn your pantry and the grocery store into a learning money activity.
Psst: you'll definitely want to check out my article on the best counting coin games for kids, and money worksheets for 2nd grade.
Cash Register Practice Apps:
Little Zebra Shop: This is a real, working barcode scanner that your child can pair with their cash register and pretend store play! Uses your phone's camera to scan the barcodes. I love how these guys have sets of bar codes and pretend products you can download for free to use with the app. But you don't need to use those – it scans real barcodes from real products. Available for both iOS and Android.
Beep Beep Cash Register: "Beep Beep Cash Register" is a cash register app for kids with beeping sounds. They learn simple sums by entering categories and numbers. Only available for iOS.
Choosing a counting money app can really enhance all the other ways you're helping your child learn how to count money. Who knows…they might even be ready for their first store transaction in the next few weeks!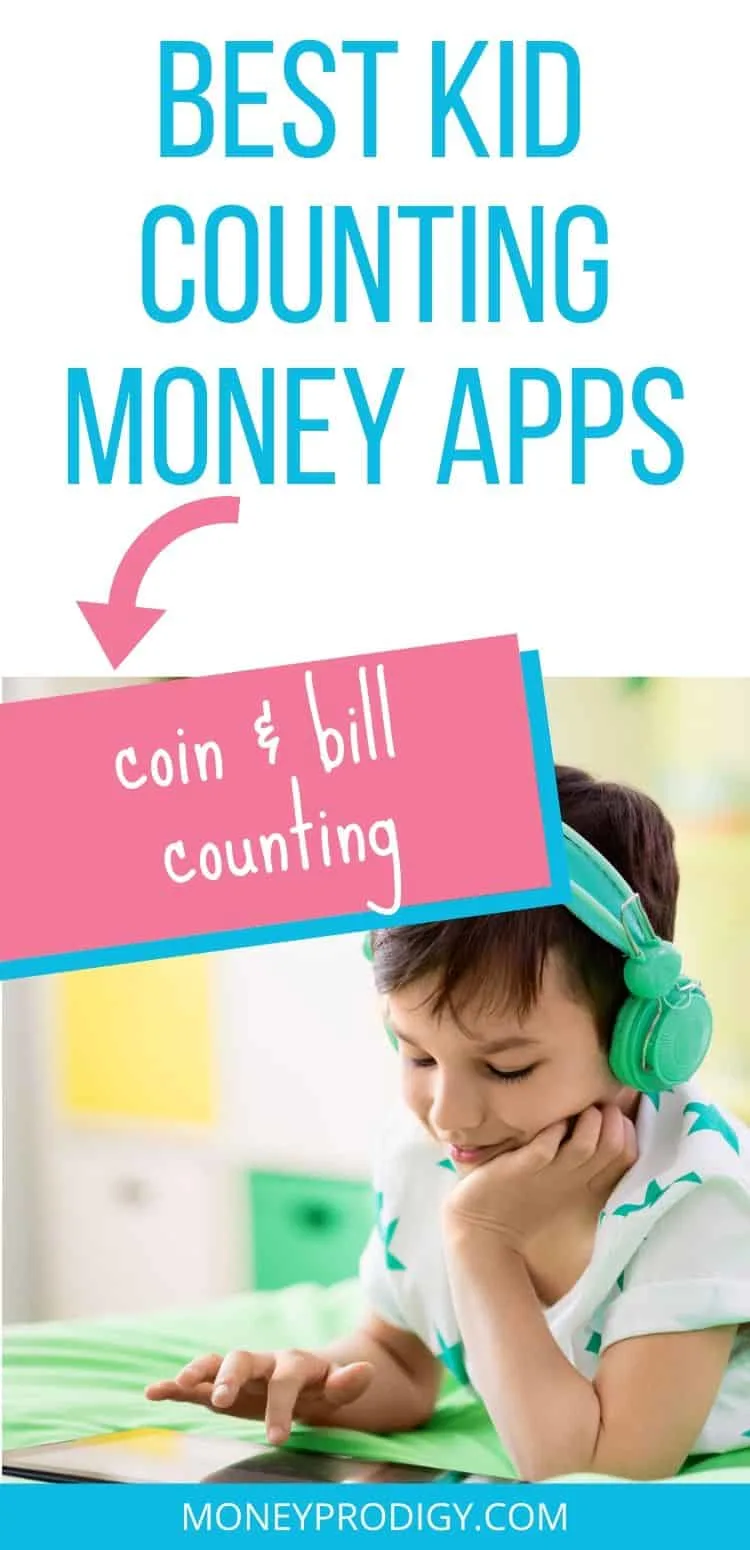 The following two tabs change content below.
Amanda L. Grossman is a writer and Certified Financial Education Instructor, a 2017 Plutus Foundation Grant Recipient, and founder of Money Prodigy. Her money work has been featured on Experian, GoBankingRates, PT Money, CA.gov, Rockstar Finance, the Houston Chronicle, and Colonial Life. Amanda is the founder and CEO of Frugal Confessions, LLC.
Read more here
.
Latest posts by Amanda L. Grossman (see all)