What's the best app for tracking chores and allowance? I go over the best allowance apps for kids, depending on your needs (and whether or not you pay for chores).
Maybe you've tried a chore chart, but keeping on top of it just didn't work for you.
Or, maybe you haven't even tackled this area of your life – allowance, chores, etc. – and you know that you need allowance apps for kids right from the start.
The good news is that there are tons of great apps for tracking chore and allowances for kids.
The bad news? Is the same thing.
How are you supposed to choose the best one for your family?
I'm going to help you sift through the market for allowance apps for kids, plus the best app for tracking chores and allowance for YOUR household (not to mention, tracking the purchases your child makes – it turns out using an app makes it VERY easy for you to see every single transaction your child makes).
Psst: don't let the word "allowance" trip you up; I'm going to give you allowance app choices that include options for organizing chores without pay, organizing chores with commissions, and just giving an allowance as well. This is because I want you to choose the one that's right for YOU.
But first stop? You definitely need to get your plan down before you choose an app.
The One Step to Do BEFORE You Choose an App for Tracking Chore and Allowance
Before you can actually choose an allowance app, you've got to get your Allowance Plan (or Kid Money System, as I like to call it) figured out. That's because these apps are the practical way for you to live out your allowance plan, but aren't an allowance plan in and of themselves.
And how you set up your Allowance Plan dictates the kind of app you'll choose.
An Allowance Plan includes the following:
Clear Money Goals: Identify what your money goals are for your child. What do you want your child to learn about money?
Allowance Foundation: Choose from one of the 5 allowance foundation systems (the dole method, learning-based earnings, allowance, chore commissions, consultant-based earnings).
Payday Details: How will you pay your child (cash, prepaid gift cards, an allowance app, etc.)? How often will you pay your child?
Clear Money Responsibilities: Now that your child will be getting consistent money, what money responsibilities are going to hand over to them?
Don't worry – I won't leave you hanging. Here's how to give your child an allowance.
Things to pay attention to when you're deciding on an app:
Recommended age
Whether or not the app makes you pay for chores, give rewards for chores, or just keep track of chores without incentives
Whether or not the app can link to your checking account for easy transfers, or if it's a money tracking app only
If your child can set savings goals and/or do other money managing tasks to further their money education
Best Allowance Apps with Debit Card – What is the Best Prepaid Debit Card for a Teenager?
Allowance and chore apps that are tied with a debit card your kid, tween, or teen can use to spend their newly earned money can benefit your home in several ways.
First of all, it eliminates the need to stop by the ATM for each allowance payday cycle. Secondly, it teaches kids about how to manage plastic, and that that plastic is tied to a money source – their own "income".
This is also great for kids who want to make their own online purchases (without you having to do it for them), and if you don't want your child to carry around cash for security purposes (like if they're going on an overnight school trip).
Here are my favorites below.
Psst: What is the best prepaid debit card for a teenager? My top pick is Famzoo.
Allowance App Name: Famzoo Reviews
Geared For: All ages.
How it Works: This award-winning, family finance app packs quite the punch. In fact, it's called a Virtual Family Bank, and I can see why.
While it does not have a debit card, it does provide prepaid cards that sync with the app so that the overall result – a digital app tied to a plastic card your child can use for spending — is still the same.
Is Famzoo safe? Famzoo explains, "We always have users push funds onto a FamZoo card, and never know the user's main bank checking account info." This way, your personal bank information is not open to security breaches within their app, nor can your child "accidentally" drain your checking account.
You can use this app to automatically pay out a recurring allowance, either as a fixed-dollar amount, there's also a calculator that calculates the amount by age of your child. Also, you have the ability to pay for chores, set them as recurring, give due dates, and even penalize. You'll be able to freeze a card, and your child can also send money requests that you get to approve or deny.
What Makes this App Different: Kids can also pay their parents with this app. You can use this feature for family-shared bills where your child has some money responsibilities for the services or products they use each month, or if they owe you interest from a loan they took out on their next allowance payday cycle. The card also offers detailed decline information for transactions your child tries to make. Common decline reasons include insufficient funds on the card, Incorrect PIN entered, PIN security block in force (after 3 incorrect PIN entries), billing address mismatch, locked card, blocked merchant (sometimes our card processor deems a merchant as sketchy and blocks transactions there). Finally, you can do informal loans to your kids through this app, and charge them interest with everything calculated and tracked for all eyes to see. That's a good money lesson, in itself!
Tip: The feature of kids being able to pay parents will be useful when you hand over money responsibilities to your child, such as having them pay part or all of their data plan each month. Also, if you would like to penalize for chores you have to redo by making your child pay YOU for them (I've heard of parents doing this), then you can use this feature, too.
Available On: iOS, Google Play, and Desktop
Price: $5.99/month for the whole family (you can pay in advance for up to 58% off, depending on how many months you pay in advance)
Psst: Ever wondered what's the difference between Greenlight and Famzoo? Here's my review on Greenlight vs. Famzoo.
Allowance App Name: Greenlight – Famzoo Alternatives
Geared for: Suggested age range is 8 to 18 years. However, there are no age restrictions on who may use the Greenlight debit card.
How it Works: This app links directly to your bank account, and you can then send money straight to your kid's greenlight debit card. This card is geared more towards giving your child spending money, but it can also be used for allowances (see my tip below for how).
You can search the app for specific stores and add money to just that store, OR, you can add money and the money can be spent anywhere using "Spend Anywhere". You and your child both receive real-time notifications when a purchase has been made.
You also have control to turn their card off whenever you'd like. You can set up an automatic allowance pay with this app as well (not pay for specific chores, but for allowance systems where money is consistently given on set dates).
Tip When Using this App for Allowances and Chore Commissions: Your child can request money to be added to their card. This would be a great tool to use for parents who want their kids to be on top of their allowance paydays. You can have your child keep track of what they're owed from chore commissions or for allowance pay, or even for extra projects around the house, and then they can be in charge of requesting that money on the payday. If they don't request it? Wait it out and put the onus on them – this is a good lesson to teach your kids so that they stay on top of their money in life.
What Makes this Different: There's a 1% cash back earned on purchases (Greenlight Max plan only), and a 2% savings reward paid for by the app with the Max subscription (1% savings reward paid to all account types). Kids can text/send a photo from right within the app if they'd like to buy something (and you're not around). They can also make requests for specific amounts of moneys, and you can either accept or decline the request. There are also store-level controls parents can place, which means you can choose what can be spent at specific stores. That gives you a lot of control over purchases!

Available on: iOS & Google Play
Price: $4.99/month (for the whole family, or debit cards for up to 5 people)
Psst: you also might want to check out my article on Greenlight vs. gohenry app.
Allowance App Name: BusyKid
Geared For: Kids aged 5-17 years
How It Works: You can use the BusyKid prepaid debit card + app with either an allowance or a chore-based allowance system. Parents can assign chores via app with an attached monetary amount. Once the chore is completed, the amount earned will be accumulated until Friday, which acts as payday. Since actual money is moved from your bank account to your child through the app, parents must approve the Payday text message sent through the app each Thursday in order for the child to get paid on Friday.
The activity stream shows all money transactions or completed chores (if the kid/teen) is doing them.
There are save, share, and spend areas, and these are actually controlled by the parent. However, the child can click the "move money" button to move money between categories. If you don't want your child to be able to do this, then you can enable the feature "Money Lock".
Children can then choose what to do with their "spend" money from three options:
Cash Out
Stock
BusyKid Visa® Prepaid Spend Card (parents can fund directly)
Kids can also choose to donate a portion of their allowance pay to one of over 50 charities that they choose, from the app.
All money transactions must be approved by parents on the Activity/Registry tab, and this is also where parents can approve or deny chore completions.
What Makes It Different: BusyKid actually recommends chores TO you, depending on your child's age. As your child ages, the chore options change (you can still add in your own, as well).
Available On: iOS & Google Play
Price: $3.99 a month (or $38.99 annually, saving you $8.89), for up to 5 kids and cards
Psst: you might want to check out my review on BusyKid vs. Greenlight app.
Best App for Tracking Chores and Allowance (Chores for Money App)
If you're giving chore commissions (i.e. paying for chores), then you might want to check out one of these chores for money apps below, which are set up to pay and otherwise reward your kids for chores.
Psst: here are 100 chores to do around the house for money.
Chore Tracker App Name: Bankaroo
Geared For: Children ages 4 years and up.
How It Works: Created by an 11-year old kid named Dani, Bankaroo allows you to set up deposits into an account your child can track. You can also set up goals and badges for your children to earn based on chores around the house for extra cash. Children are able to see how money goes in and out in an easy to understand way while holding them accountable for their spending.
With the pro version, you can transfer money between sibling accounts and checking and saving accounts.
Something nice about this one? You don't need a smartphone to use it. It has both a web interface and a smartphone app to go with it, and you can use both, or either.
What Makes It Different: Bankaroo allows you to match funds to incentivize your child to save even more. It also allows you to make deductions to mimic real world scenarios.

Available On: iOS, Google Play, Amazon
Price: Free, with a one-time $4.99 fee for the pro version.
Geared For: Ages 4-14
How It Works: Money Rooster keeps a running bank balance of money that children earn via chores, gifts, or a weekly allowance allotment. With an easy to read ledger, children can easily know if they have money saved up for what they want at the store which relieves the pressure off of mom and dad. This also gives children control over their own spending power.
Core features of tracking allowance, goals and savings are available with the free version. Parents can sign up, create accounts for their children, and set a regular allowance using this. Children can also log into their accounts to view their funds and move it between the difference pots.
You should note that this app does not integrate with banks — it's a money tracker system, letting parents and children keep track of the pocket money they've earned and saved.
When you upgrade to the paid plan, you get additional features:
Chore tracking
Ability to set interest rates (so that you can give kids a bigger incentive than current bank interest rates to save their money)
Ability for kids to set regular "outgoings" (such as a bill for a magazine subscription)
Ability to add unlimited guardians
What Makes It Different: Something that makes this app stand out is, it's international! There are 150 currencies you get to choose from in the app, and they've got users from lots of international countries. However, at the moment, the app is only available in English.

Available On: iOS, Google Play, Amazon
Price: Lite version is free, Pro is $2.99 a month.
Best Chore Apps for Family – Not Necessarily Tied to Allowance or Chore Commissions
Perhaps you're not looking for an allowance app, per se, but an app that will both manage and track all of your household chores (with OR without paying for those chores).
Let me give you some really great options for best chore apps for your family.
Psst: you probably want to check out my article on age appropriate chores for kids that I put together after surveying 179 Mamas about the chores they're giving their kids. Use the lists to fill up your chore slots for each family member!
Allowance App Name: Homey
Geared for: Families
How it Works: You can use this app completely free for up to 3 accounts. However, the paid version will open up lots more features, such as adding and deducting kid's funds, connecting your checking account to your child's savings or checking account to transfer allowance and money rewards to your kids.
The free version allows up to three family members, and one active saving goal per family member. The free forever tier does not include bank connections, but the app can still be used as a money tracker. If it's used this way, parents can choose the "cash" pay option, instead of the bank option.
Your children can also set and track savings goals through this app, with a progress bar that visually shows them how far or close they are to being able to purchase what they're saving and earning money for.
Chores are divided into two categories: responsibilities and jobs. Responsibilities don't have a direct monetary value, but can be required for weekly allowance. Jobs have a direct monetary value (but you can always set it at $0). In addition to weekly allowance, responsibilities can also be connected to the daily goal. This allows parents to require a percentage of daily responsibilities to be completed for the daily goal to unlock. Daily goal is usually screen time or similar non-monetary rewards.
Also, you can set chores as one-time, or as recurring tasks.
What Makes it Different: You can actually take pictures of messes in your home, or areas in your home where attention needs to be paid, then send those pictures + an assigned task to individual family members. This is actually a two-way feature; you can turn it on for a specific chore by toggling on "photo proof" on the same screen where you're setting up the recurrence, which will require kids to take a photo to mark the chore as done. Additionally, you can also toggle on "parental approval", which will require parents to approve a chore completion before it counts.

Available On: iOS, Google Play (Mobile-only)
Price: Free, with additional features for $4.99/month
Allowance App Name: Our Home
Geared For: Families with children ages 8 and up due to smart phone capability.
How it Works: Parents can assign recurring chores (meaning you don't have to continually write down the same chores – they automatically renew after a certain period of time that you set), reminders, and one-time tasks for children to complete, with assigned points. Points can be collected towards a goal that parents decide, such as different amounts of money or screen time.
You can decide on the rewards (money, a trip, lunch with Mom, etc.), and you actually put that into the app so that kids can see what they're working for, and how much each reward will cost in points. Goals are usually the rewards, but they can also be expressed as a weekly or monthly points target.
You can use OurHome to pay kids for chores, but the app does not currently integrate with any banks or do any financial payments. You just enter how many points are required for a set amount of pocket money and then the kids only get the pocket money when they've earned that many points. Once the pocket money has been claimed by the kid then the parent needs to give them that money separately.
You can also use this app as a communication tool for everyone in the family – you can set up events that the whole family needs to know about, and at any time, they can access their calendar on their phones and know who is going where, when.
What Makes It Different: With this app you can apply late penalties and fees if tasks are not completed within a set time frame (such as losing 25% of earned points for each day the task is late). You can also set approval needed to tasks that require a little more guidance before points are earned. It also serves as a social network hub with direct and group message capability. You can use this as your grocery store list as well, and your past items are saved so making new lists can be even easier.

Available On: iOS, Google Play & Webapp (Desktop)
Price: Free
I hope I've given you helpful info to figure out which allowance tracking app is best for you. And if you want to track your kid's money but not use an app? I've got some alternatives in this how can I keep track of my kid's money article.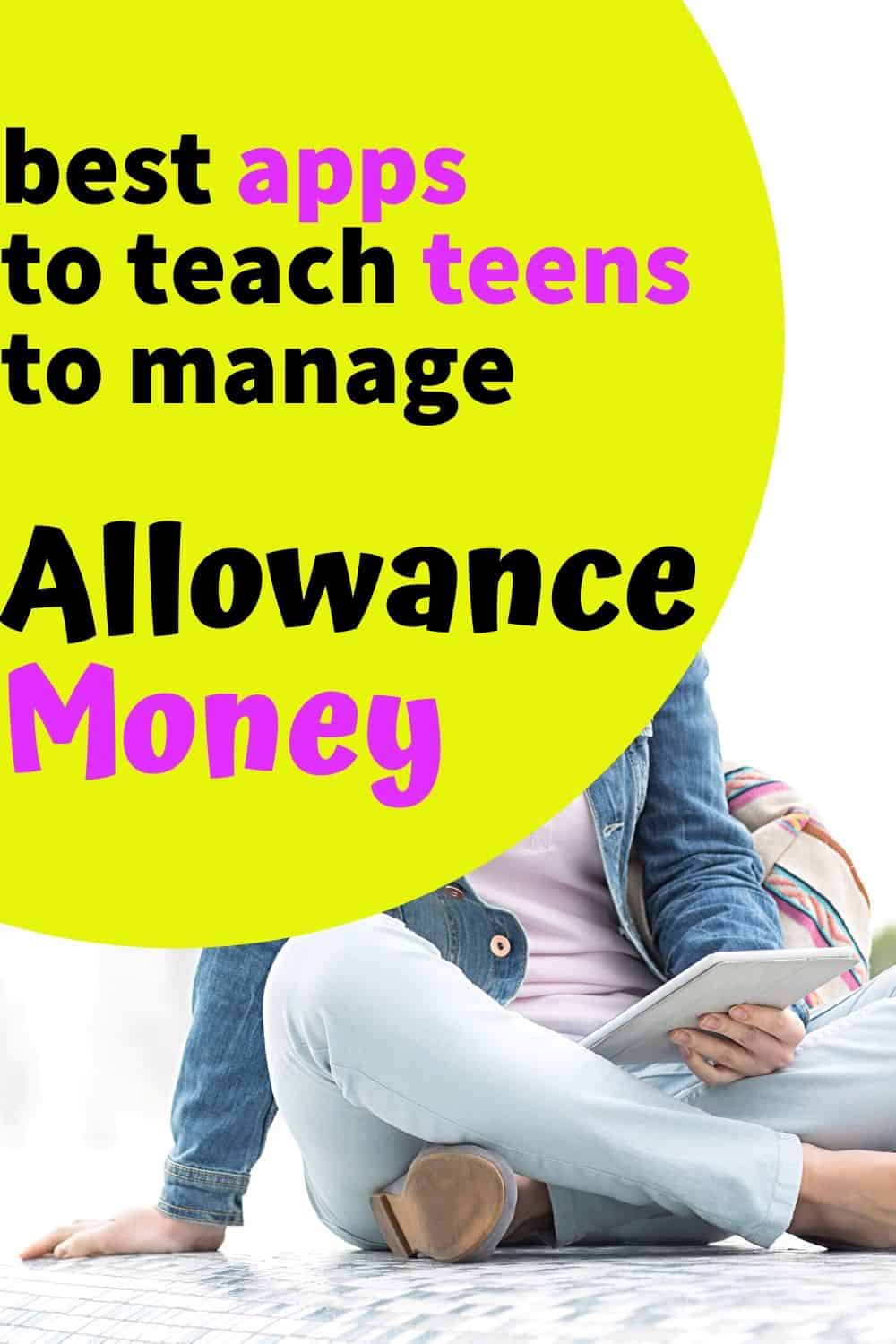 The following two tabs change content below.
Amanda L. Grossman is a writer and Certified Financial Education Instructor, a 2017 Plutus Foundation Grant Recipient, and founder of Money Prodigy. Her money work has been featured on Experian, GoBankingRates, PT Money, CA.gov, Rockstar Finance, the Houston Chronicle, and Colonial Life. Amanda is the founder and CEO of Frugal Confessions, LLC.
Read more here
.
Latest posts by Amanda L. Grossman (see all)